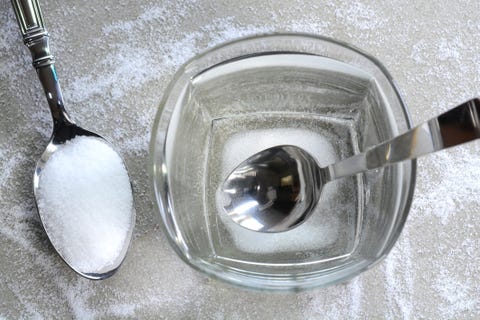 Salt Water For Sore Throat
As bad as it can taste, gargling saltwater is a tried and true method to help relieve sore throats. It's a simple and effective home remedy that reduces inflammation and kills bacteria. Gargling with salt water can help reduce inflammation in the throat by drawing excess fluid out of inflamed tissues and killing bacteria in the throat that can cause a sore throat. It also helps prevent the growth of new bacteria, which can help reduce the risk of infection. This can help relieve pain and swelling associated with a sore throat.
To use salt water for a sore throat, dissolve 1/2 to 1 teaspoon of salt in a glass of warm water and gargle with the solution for 30 to 60 seconds before spitting it out. You can repeat this several times a day as needed, there's not any way to overdo this treatment. Just be sure to not swallow saltwater, as it can cause dehydration, headaches, nausea and vomiting.